A terraced house in Leicester sold for nine times its guide price of £20,000 in December, selling for £179,000.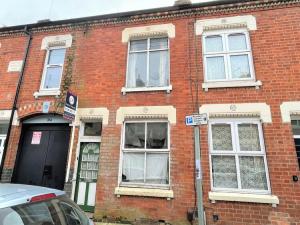 The house, at 37 Myrtle Road had the low guide place due to requiring renovation and every room being filled with junk.
It has three bedroom areas, two kitchen areas, a living room, upstairs bathroom, open attic and a basement.
The property is in walking distance to Leicester University and the city centre, while it has an EPC rating of D.
SDL Property Auctions arranged the sale at its final live-streamed event of 2021, which saw auctioneers Andrew Parker and Graham Penny work their way through a packed catalogue of 140+ lots.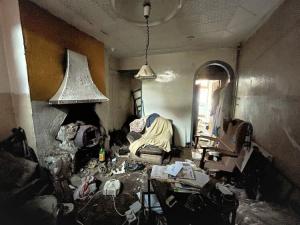 While that was the last event of 2021, timed auctions will continue to run on the website daily over the Christmas period and into the New Year.
SDL Property Auctions' managing director and auctioneer Andrew Parker said: "It has been another incredible year for SDL Property Auctions with some fantastic success stories for our sellers and of course winning gold in the prestigious Negotiator Awards.
"Our unbroken auction schedule has maintained a consistent service for our buyers, sellers and partners and seen us go from strength to strength, with year-on-year growth of 88% and tripling the income raised for our partner agents. We couldn't have achieved this without such a fabulous, hard-working team."
While Timed Auctions continue to run on the website daily over the Christmas period and into the New Year, the event brought 2021's programme of live-streamed auctions to an end.
Buyers have been waiting to bring new life to renovation projects such as a fire-damaged former guest house in Scotland, which had stood empty since 2017 but attracted a huge amount of attention in the first National Property Auction of the year. Back in January 10 Lomond Street in Helensburgh sold for £160,000 from a guide price of £55,000+.
There were plenty of other development opportunities available to buyers throughout the year, including a former care home in the Derbyshire town of Belper which had a guide price of £425,000. Offered for sale on behalf of Derbyshire County Council, Ada Belfield House in Field Lane has planning permission for demolition of the care home and the construction of up to seven houses. Developers were keen to snap this opportunity up and the site sold in October for £735,000.
One of the smallest properties to go under the hammer in 2021 was a commercial unit in Barnsley. Formerly a hairdressing salon, 61 Station Road in Thurnscoe offered retail space of just 18 square metres and sold in the May National Property Auction for £24,500 from a guide price of £22,000+.
Via a Timed Auction in April, 2 Sirdar Road in Portswood, Southampton, received 108 bids and sold for £226,500 from a guide price of £175,000+. The three bedroomed detached bungalow was sold in partnership with Morris Dibben.
During the year, SDL Property Auctions has witnessed a growing trend for well-presented family homes being sold by this quick and faff-free sales method, including 60 Stradbroke Drive in Chigwell. On the market for the first time in more than 65 years, it was offered for sale in a conditional Timed Auction in partnership with Bairstow Eves in April and after 35 bids, the auction ended early with the property selling for £1,745,000 from a guide price of £1,650,000.