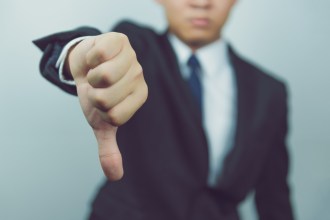 There are clear signs that the housing market is slowing down as the stock of homes starts to increase, while the cost-of-living crisis and rising mortgage negatively impacts on the housing market.
Measures of consumer confidence have dropped to near record lows, while the Bank of England is widely expected to raise interest rates further in the coming months, which will also exert a cooling impact on the market, especially if this results in higher mortgage rates.
Auction House is among a number of property firms warning that the property market is likely to tighten in the near-term. This is despite a 13% rise in the number of lots sold so far this year this year compared to 2021.
Auction House's managing director, Jeremy Prior, said: "There are some signs that the property market as a whole is starting to soften. A toxic combination of factors including the increased cost of living with its associated rising inflation and interest rates, together with the international impact of the crisis in Ukraine means that there is now a noticeable air of caution amongst buyers.
"This means that vendors will have to take on board suitably realistic valuations of their properties over the coming months, in order to attract the attention of potential purchasers."
Jason Tebb, CEO of OnTheMarket, has also seen "subtle signs of a shift" in the housing market.
He said: The market [is] rebalancing through rising numbers of new instructions, although it will take time before this becomes more prevalent.
"The 'new normal', an elevated version of the pre-pandemic market continues. It's a complex market with regional differences continuing to play a part and one size doesn't fit all. Those buyers who need to move remain determined to get on with it."
Nicky Stevenson, managing director at Fine & Country, concurred: "Many households are struggling amid the deepening cost of living crisis and it was only a matter of time before we saw a knock-on effect in price growth.
"While an imbalance still exists between supply and demand, things are slowly beginning to shift and at last we are seeing a steady rise in new listings.
"Though momentum remains stronger than many had anticipated, there may be room for further moderation in the months ahead if pay packets continue to be eroded and the Bank of England increases interest rates."