Canada is producing its first 3D printed home via a partnership between construction company nidus3D and charity Habitat for Humanity.
The pair are producing four units in Leamington, Ontario (near Windsor), which will be used to house those in need.
This follows completed printed homes in The Netherlands and the USA – in further signs that this technology is starting to build up steam across the globe.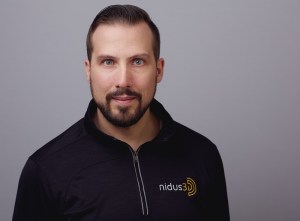 Ian Arthur, co-founder of nidus3D, said: "This technology is transformative and has potential to massively disrupt the construction industry."
The build is partially funded through Canada Mortgage and Housing Corporation, the Canadian government's housing agency, while the University of Windsor conducted research and development.
The printing has now been completed, with Habitat for Humanity putting the finishing touches on the building.
Similar to modular housing, it's thought that 3D printing could drive down the speed and costs involved with constructing a home.
Arthur added: "My feeling is the potential exceeds modular housing.
"We are able to deliver a huge amount of efficiency on site as we can avoid logistical challenges and mitigate the cost of fuel.
"We bring a lot of predictability, scope and budget which is unparalleled in the construction industry."
The printer is a gantry-style 3D construction printer, while the build is being completed using concrete, because the material is known for its reliability.
Arthur said constructing a home using a printer effectively removes much of the layering work typically required.
It seems the capabilities of 3D printed homes are improving all the time, as nidus3D started with single storey printing but is now looking to expand to multi-storey work.
Arthur added: "Our next project is going to be a basement plus two storeys. That's going to be a world first, nobody has 3D printed a basement.
"We're excited about that – it's a staple that's ubiquitous across Canada."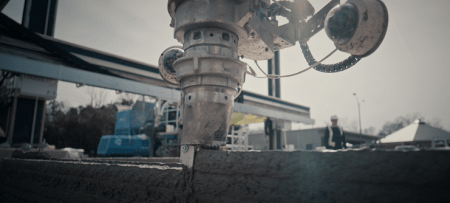 Unusually, before founding the company Arthur was a politician, as he was an elected member of the Ontario parliament for the left-leaning New Democratic Party (NDP) between 2018 and 2021.
However he feels he is able to have a greater impact on local communities in his current role.
Habitat for Humanity is set to continue collaborating with nidus3D on future projects, which are set to be located around Kingston, Ontario – the area Arthur represented as a member of provincial parliament.
Arthur is also looking to use 3D printing for the commercial sector, by constructing warehouses.
Meanwhile he envisions using the technology to build a cluster of homes in an area, one after another.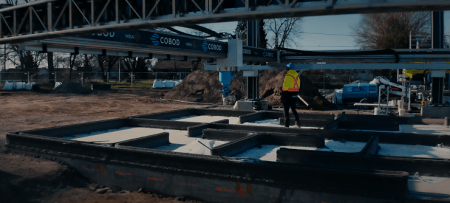 He said: "Next summer the goal is to take on much larger concepts – let's see if we can print a whole suburb."
Such a strategy would lower the downtime of the printer and mean you won't have to waste time transporting it.
It's early days when it comes to 3D printed homes, as Arthur acknowledged that we need to walk before we can run when it comes to utilising this technology.
In future the firm will explore how 3D printing interacts with housing components like roofs, drains, windows, doors, and insulation.
This summer Arthur's priority is working with building officials to make sure buildings are compliant with regulations, before moving on to ambitious projects next year.
He added: "We've seen material advances over 100 years with vinyl windows and foam blocks for example. They're all innovations but none of them address the process issues we have.
"The scale of the housing crisis feels insurmountable. If we don't begin to fundamentally address the obstacles to getting housing onto the market then we don't have a hope."