Landlord properties typically had longer void periods in November, indicating that the market is cooling down, Goodlord research shows.
Voids were typically 20 days last month, up from 18 the month before.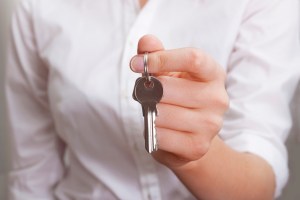 The South West saw the biggest change: with voids rising from 17 days to 23 days – indicating that finding tenants is especially tough in that region.
The only region not to see a rise in voids was the South East, where they dropped from 19 days to 18.
Rents dip
There was a small fall in the average cost of rent during November, which fell by 2% month-on-month to £1,087 in November.
The biggest shift was in the North West, where a 5% reduction in the cost of rent was recorded.
Rental costs are now at their lowest since June 2022. This follows a 4-year trend of prices dropping between October and November in England, according to Index data, as winter sets in and student demand dissipates.
However, rental prices are still up by 11% compared to 2021 averages.