Allsop has released its last commercial auction catalogue of the year featuring 88 lots, of which 18 are guided at or above £1m.
The catalogue includes a variety of investments, including convenience retail, pharmacies, industrial assets, and leasehold offices across the UK.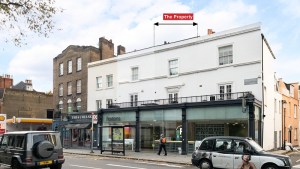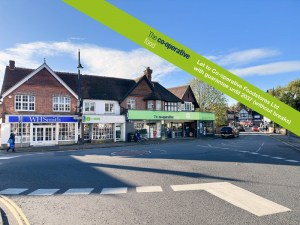 George Walker, partner and auctioneer at Allsop, said: "Despite the challenging market conditions, we've continued to deliver consistent results for our buyers and sellers.
"Since the infamous mini-budget announcement which sent shock waves through the property industry, we have sold £80 million worth of assets, proving that there's still ample appetite for well-located commercial property and sufficient market liquidity.
"We are pleased to present yet another high-quality catalogue featuring a variety of assets located in prime spots throughout the UK, including London, the Home Counties and the West Midlands."
Lot 38- Spitalfields, London- the highest value lot of the catalogue, a virtual freehold restaurant, leisure and ground rent investment opposite Spitalfields Market let at £270,000pa, guided at £2.7/£2.8m
A portfolio of 19 veterinary surgeries let to Medivet located predominantly in the South East, many with residential use on upper floors/ development potential
A portfolio of 11 pharmacies let to Boots UK Ltd located throughout the UK
Lot 21 - South Ealing, London-a shop and two flats 100m from South Ealing Underground Station, guided at £1m - £1.1m
Lot 4 – Pangbourne- a convenience store and two flats let to Co-operative Foodstores Limited with a guarantee until 2037, guided at £1.3m - £1.4m
Lot 5 – South Kensington, London - an estate agents office let to Foxtons Ltd until 2032 with a maisonette above, guided at £1m - £1.1m
Lot 8 - Leominster- a multi-let industrial estate comprising eight industrial units, two office suites, two yards, and parking, guided at £1.35m - £1.45m
Allsop's final auction for 2022 will take place online on 8th December.
Since the start of the year, Allsop has raised £500m from the sale of 634 lots, with an average success rate of 89%. Of the 634 lots sold to date, 163 were purchased for £1m or above.