The buy-to-let market is settling down after the shock caused by the mini-budget, as landlords now have 1,769 buy-to-let products to choose from, 781 more than at the start of October, research from Moneyfacts shows.
The bad news is the cost of these mortgages are still well above where they stood two months ago.
Indeed, five-year fixed rate buy-to-let mortgages at 60% loan-to-value average at 5.94%, 1.68% more than at the beginning of October.
The price differential is less alarming in other areas however, as to 75% LTV rates are only 0.51% more than in the post-mini-budget environment.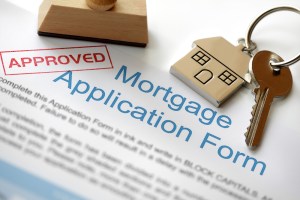 Rachel Springall, finance expert at Moneyfacts.co.uk, said: "The buy-to-let sector has faced notable market turmoil, so it's positive to see product choice gradually returning since the start of last month.
"A rise in choice could indicate an encouraging sentiment across lenders that appear to be adjusting their ranges to cater to landlords searching for a new deal.
"The cost for locking into a new fixed deal has risen since the start of October, and the overall average buy-to-let fixed rates across both two- and five-year terms sit above 6%.
"So, despite product choice starting to return, landlords will be paying higher interest rates than if they secured a deal just eight weeks ago.
"There are high expectations that interest rates will come down in the weeks ahead, so it would not be too surprising if landlords wait a little longer before they refinance, particularly as we approach the end of the year.
"Prospective landlords assessing the potential returns by investing in buy-to-let may be concerned about their profit margins due to rising interest rates and the cost of living.
"Any investor will need to carefully balance their rental expectations amid rising costs as it is difficult to tell how investors could be impacted moving into 2023."
Since January 2020, rents have risen 19% across Great Britain, equating to an extra £2,351 a year for tenants, according to a study by Hamptons.
The product count recovery is still not complete, as there are still around 300 less deals than at the start of September 2022 (2,075).