A campaign calling for Airbnbs to be controlled with regulation has launched, spearheaded by existing campaign group Action on Empty Homes as well as the Greater Manchester Tenants Union.
Action on Short Term Lets will campaign for councils to be able to block homes being converted into short-term rentals like Airbnbs – which are being blamed for reducing long-term rental stock.
The campaign group is looking for the introduction of planning reforms, a licensing system and a 'right to refuse' new listings.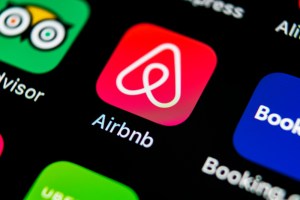 The group said Airbnbs are currently in the same planning class as ordinary homes, which prevents councils from being able to take any action.
Action on Short Term Lets said: "What is needed is change to legislation requiring owners to seek permission to convert houses to short-term lets, and powers to refuse these conversions according to local need.
"Only then will the growing problem of housing loss be addressed."
There was a 1,000% cent increase in short-term lets nationally between 2015 and 2021 according to analysis by the Council for the Protection of Rural England, effectively removing 148,000 homes from being regular housing stock.
It's early days for the campaign, which was first published in the Big Issue on Monday.
Will McMahon, a campaigner at Action on Empty Homes, said: "Airbnb has changed itself from a simple room-letting service to something of a whole-house phenomenon
"In most instances, it is not people letting out spare rooms.
"In what we think as the most desirable areas in the country – urban areas, countryside, seaside resorts – Airbnb is taking over a lot of whole house properties and sucking properties out of the housing market."