Rents are now 40% higher that they were a year ago, highlighting the scale of the increases tenants have had to deal with.
Indeed, despite recent increases to mortgage rates they've only risen by 13% over the same period, Rightmove data shows.
Average private rents have hit record highs, jumping by more than 20% in some areas such as Manchester.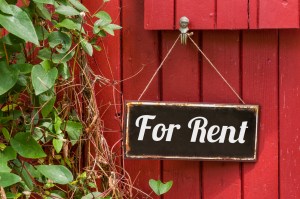 The average advertised rent outside London is 11.8% higher than a year ago, while in the capital it is up by 15.8%.
Daniel Jackson, sales director of Sequre Property Investment, which carried out the analysis, said: "Regions in the UK that have traditionally had lower rent prices like Scotland, the North and the Midlands are seeing some of the highest annual rent prices since records began.
"It's a landlord's market and despite rising interest rates, there has arguably never been a better time to invest in buy-to-let property. Since the rise in living costs, tenants have been choosing to move outside higher priced hotspots and looking in areas within commuting distances to major city centres.
"Areas such as Bolton and Salford for Manchester, with accessibility to the city centre in just 20 minutes. Buying in an area that is close to big cities is a great investment strategy for capital growth.
"In this strong market, we advise landlords to focus on growing their property portfolio to benefit from the rise in rental yields across the country especially in the North West."
Manchester and Liverpool on the up
In Manchester typical rents have risen by 23.4% in a single year, from £913 in the second quarter of 2021 to £1,127 in the same period this year.
The city is the best for landlords in terms of yields, as the high-rent M14 postcode offers investors a typical yield of 9.6%.
Meanwhile there are competitive returns in M13 (7.2%), M6 (6.6%) and M9 (6.3%).
Liverpool is another city where landlords can get strong returns, with L4 (6.9%) and L7 (6.9%) both providing good returns, thanks to the relatively low house prices in the city.