Brokers are reporting nervous and erratic behaviours from lenders, who they say are rapidly repricing rates, pulling products, and finding reasons to fail cases.
The value of the pound has plunged to an all-time low against the US dollar since the mini-budget of tax cuts was announced on Friday, some of which disproportionately benefit the wealthy.
Stuart Gregory, managing director of Hampshire-based Lentune, said: "We have seen several major high street lenders and some smaller building societies either give short-notice of the removal of their products, or remove them immediately with a re-pricing upwards expected.
"When the cost of borrowing on the money markets increases, this puts pressure on lenders, which is why we are seeing these interest rate removals.
"The reckless announcements from the fresh government were frankly irresponsible."
Martin Stewart, director of London Money, has witnessed the same trend from lenders.
He said: "The banks are very nervous - they're pulling rates with no notice and can't reprice anything accurately.
"The Bank of England will be squeezing them on solvency testing, meaning banks will need to keep more capital on their balance sheets.
"Plus, they will be expecting prices to fall and unemployment to rise."
Yesterday the Bank of England issued a statement saying it will act decisively by hiking interest rates to curb inflation if it's deemed necessary.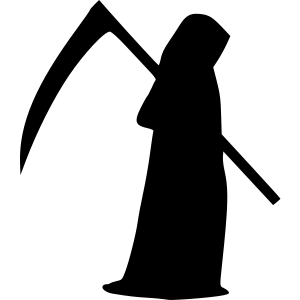 Rob Ashley-Roche, principal of Rest Assured Mortgages in Bournemouth, witnessed Skipton Building Society halting lending to new borrowers, which he suspects is a common trend amongst the smaller lenders.
He says he's witnessing a pernicious trend of mortgage lenders taking months to complete cases, over which time rates are rapidly rising.
Ashley-Roche said: "When there's big delays by the time the case goes through interest rates have gone up by a whole percent.
"Lenders are making mistakes because they are stressed. Staff are making kneejerk decisions and rejecting applications – you appeal it and they say 'sorry'.
"On other occasions you submit cases and a month down the road they might say 'it's outside our criteria'."
Ashley-Roche suggested that some lenders are doing all they can to fail cases when a mortgage rate is agreed right before a base rate rise happens.
In one case he claims the lender made things difficult for his client for months, before the property was downvalued by £50,000 at the eleventh hour.
He reckons the work-from-home culture following the pandemic is worsening the service from lenders, who take longer to fix problems when not in the same building, which is making this environment of rising mortgage rates more stressful.
Ashley-Roche added: "The clients are losing out. I have been self employed for 16 years and have always been every client's best friend – nine times out of 10 I reduced their rate when I spoke to them.
"Since Christmas every time I spoke to a client they virtually burst into tears. I feel like the grim reaper!"