Prime Minister Liz Truss's proposal to cut stamp duty has sparked a mixed reaction from across the industry.
Truss argues that a stamp duty cut will spark economic growth by prompting for more people to move, while The Times reports that she wants to cut the tax in a mini-budget this week.
However critics say it will continue to drive the property market into an overheated territory by boosting demand without generating new supply, especially in an environment where house prices rose by 15.5% in the year to July according to Nationwide.
Dave Sheridan, executive chairman at ilke Homes, seems bemused by the news.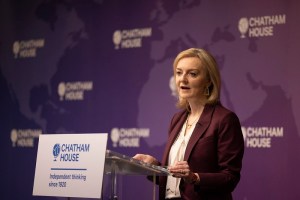 He said: "The last two years have taught us that demand-side solutions do little to help cool house price inflation, with prices reaching record highs since the onset of Covid-19 and the introduction of Rishi Sunak's own stamp duty cut in July 2020.
"To improve affordability policymakers must focus on supply-side solutions. Rampant growth in house prices is a direct consequence of lacklustre productivity across house building, with the UK failing to deliver more than 300,000 homes since the sixties. Only by addressing mismatches between supply and demand can we make housing more accessible across the board."
The government previously cut stamp duty between July 2020 and June 2021, fuelling rapid house price rises.
Another property professional reacting negatively was Avinav Nigam, cofounder and chief operating officer at technology-led real estate platform IMMO.
Nigamsaid: "A stamp duty cut at this time risks worsening housing affordability even further by stoking short term demand in a supply-constrained market, and it risks pushing up prices, just as we were starting to see signs of house price growth moderate in recent months.
"More so, this tax cut does not help the millions of private renters who are struggling to pay their bills, and the money a stamp duty reduction would cost the Treasury could be better used towards retrofitting Britain's housing stock, some of the oldest and leakiest in Europe."
Sarah Coles, senior personal finance analyst, Hargreaves Lansdown, questions whether it will have the desired effect.
She said: "The very fact that we're hearing reports that the government is considering a Stamp Duty holiday is a sign that they are worried.
"We will have to wait to see whether this comes to fruition. If it does, we don't know whether it will effectively stimulate demand or whether we have stamp duty holiday fatigue at this stage.
"If it does encourage more buyers into the market, with an average of 36 properties on each agent's books, we're still close to an all-time low in the availability of property for sale.
"Driving demand without addressing supply would risk more buyers chasing a tiny number of properties, which would push prices up.
"This would mean higher monthly mortgage costs, which in itself could be enough to put buyers off.
"So if life continues to get increasingly expensive, a Stamp Duty holiday wouldn't necessarily be enough to stop the housing market slowing significantly."
Jeremy Leaf, north London estate agent and a former RICS residential chairman, feels the government needs to be concrete about its plans quickly to avoid jeapardising existing transactions.
He said: "Talk of a possible cut in stamp duty is not altogether surprising when you appreciate what a nice little earner the previous concession proved to be for the government during lockdown.
"Even the relatively modest reduction in transactions is having an impact and the government is all too aware of this.
"A healthy property market is not just good for the housing industry but for the economy generally because it benefits so many other trades and professions, as well as chiming with the government's avowed intention to promote growth.
"Any announcement would need to come into effect sooner rather than later in order to minimise compromising existing transactions."