Traders are pricing in the Bank of England increasing the base rate to 5.5% next year, which would vastly increase the cost of mortgages.
It's expected that the Bank will take decisive action to counteract the inflation likely to be stoked by the government's tax cut-heavy mini-budget last Friday.
The money markets have even priced in a 1% increase to the base rate at the Bank of England's next policy meeting in November, which would bring the Bank rate to 3.25%.
The base rate is currently at 2.25%, so an increase to 5.5% would represent an increase of 3.25% over the course of the year.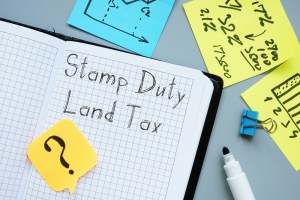 Paul Johnson, director of the Institute for Fiscal Studies, said: "Injecting demand into this high-inflation economy leaves the government pulling in the exact opposite direction to the Bank of England, who are likely to raise rates in response.
"Early signs are that the markets – who will have to lend the money required to plug the gap in the government's fiscal plans – aren't impressed. This is worrying.
"Government borrowing is set on an upward path. It will reach its third-highest peak since the war, and remain at well over £100 billion, even once the energy support package is withdrawn."
Last week Chancellor Kwasi Kwarteng controversially cut a range of taxes, including stamp duty, as the thresholds have been moved from £125,000 to £250,000 for those who previously bought property, and from £300,000 to £425,000 for first-time buyers.
The stamp duty cuts should benefit buyers in the short-term, but in the they are expected to cause further house price inflation.
Indeed, mortgage brokers like Andrew Montlake from Coreco have already reported a seller asking for more money thanks to the stamp duty change.
As discussed by Tom Bill, head of UK residential research at Knight Frank, rising mortgage rates could end up dwarfing the money saved by the stamp duty change.
He said: "Just when you think housing demand is cooling, along comes another stamp duty cut.
"Together with other measures designed to boost the economy, a cut will intensify and prolong demand in the housing market.
"However, what the Chancellor is giving away, the Bank of England will more than take away. Many buyers will find the impact of rising mortgage rates soon eclipses the benefit of a stamp duty cut, which will keep firm downwards pressure on prices next year.
"The cost of a five-year fixed-rate mortgage has almost tripled over the last year and this upwards trajectory will continue.
"Almost four million first-time buyer mortgages have been issued since 2009, which is a large group of homeowners who don't know what it's like when monthly interest payments rise meaningfully.
"The gravitational forces of higher rates will bring house prices back down to earth irrespective of any stamp duty cut."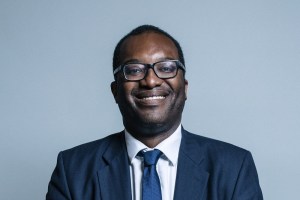 Other changes announced by the government on Friday are:
The base rate of income tax is being cut by 1% to 19% from April
The highest income tax band of 45% is being scrapped in April, benefitting those earning more than £150,000 a year
An upcoming rise to National Insurance is being reversed
A planned rise of corporation tax is being reversed keeping it at 19%.
The government will cut taxes in "investment zones" to encourage investment. Read more
The government has told the markets it intends to borrow an extra £72 billion this year to pay for these changes.
John Phillips, national operations director at Just Mortgages, said: "Even against a backdrop of rising interest rates and a cost-of-living-crisis, our nationwide network of brokers has seen homeowners acting with real urgency to seek advice and explore options before further rate rises or changes in situation.
"With a change in stamp duty and a tangible drop in the cost to move, it's only right to expect that urgency to intensify.
"As a result, solid financial advice will remain absolutely vital for homeowners looking to capitalise, first time buyers trying to check affordability and navigate potentially higher property prices and parents exploring equity release to get family members on the ladder."