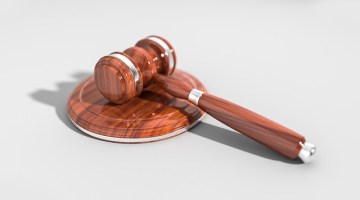 Patrick Harvie, Scotland's tenants' rights minister, has insisted that the Scottish government policy of freezing rents across the country for the next six months will withstand any legal challenge.
Landlords and letting bodies have joined forces to challenge the Scottish government's rent freeze and eviction ban legislation.
The coalition, formed between the Scottish Association of Landlords (SAL), Propertymark, the National Residential Landlords Association (NRLA) and Scottish Land and Estates (SLE), is looking for legal advice on whether the emergency legislation passed in just three days last week was lawful.
The coalition is seeking a legal opinion on the validity of the Scottish government's Cost of Living (Tenant Protection) Scotland Bill, which is intended to be in place until at least March 2023.
But Harvie, who played a key role in guiding the bill through Holyrood, insisted that the policy was needed to help the many Scots who were struggling with the cost-of-living crisis.
The Scottish Greens co-leader told the Record there was a "decent level of protection" for landlords who may be experiencing financial hardship.
"We believe the legislation is robust and legal," he said. "This question hinges on ECHR compatibility - and we believe it is compatible and it is legally competent."
Asked if he was disappointed that landlords were considering action, Harvie said: "I am, to be honest."
He added: "Clearly, there are landlords in different financial circumstances and that's why there is a package of safeguards for those who may be facing hardship at the moment.
"There are landlords who are very responsible and landlords who are more exploitative.
"Remember, this doesn't stop them having rental income, they just can't increase it during a cost-of-living crisis for six months.
"That's a decent level of protection for tenants and it's balanced with safeguards for landlords facing hardship.
"It's an important step in protecting people from an unprecedented cost of living crisis made worse by the UK government's reckless financial mismanagement."