Over the last 12 months the UK property market has been fuelled by mortgages, indicating that rising rates will have a big impact on cooling down the market.
Some £251bn worth of property was sold in the past 12 months, 71% of which was fuelled by the mortgage sector, research by Revolution Brokers has found.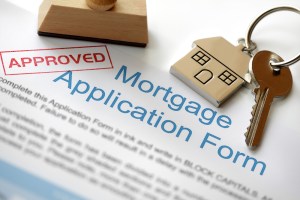 Almas Uddin, founding director of Revolution Brokers, said: "Against what is becoming an increasingly worrying economic backdrop, a decline in mortgage market activity is always going to follow a string of interest rate increases, as buyers act with a greater degree of caution when entering the market.
"But make no mistake about it, even with a further increase by the Bank of England on the way, the sector remains the engine room of the nation's property market and will continue to fuel the vast majority of transactions that continue to push forward."
Across Britain, 919,936 homes have been sold in the last year, to the tune of just over £251bn. 630,688 of these have been facilitated by borrowing, with mortgage fuelled transactions accounting for a huge £177.4bn - 70.7% of the total market.
London is the region where the mortgage sector has driven market performance the most. Of the £44.9bn worth of property to be sold across the capital in the last 12 months, 76% have come via mortgage backed homebuyers, with the West Midlands (71.7%), East of England (71.5%) North West (70.7%) also coming in above the national benchmark.
The South West is home to the lowest proportion of total market value accounted for by the mortgage sector. Even still, homebuyers borrowing to buy did so to the tune of £16.7bn over the last 12 months, accounting for 61.8% of the total value of homes sold over the last year.
At local authority level, the mortgage sector accounts for 86.5% of the total market value of homes sold in Barking and Dagenham, with Thurrock not far behind at 85.5%.
Lewisham (84.9%), Slough (84.7%) and Harlow (83.5%) have also seen some of the highest levels of total market value being driven by mortgage buyers.