Gen Zers in the UK are eyeing up the 'metaverse' as their chance to get onto the property ladder, with over half (60%) revealing they are more likely to buy digital land due to it being more affordable.
In fact, over half (51%) think digital real estate will provide a more significant return on investment than brick and mortar properties in five years' time, according to research conducted by metaverse platform Virtua.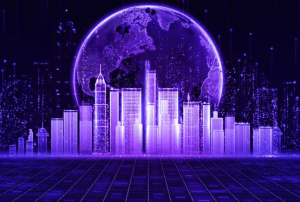 Owning a piece of virtual land in the metaverse will allow users to build a customisable space to socialise, display their digital items and NFTs and generally interact with others and their surroundings through a 3D avatar.
Landowners will also be able to build structures, and later landscape and personalise their environment, as well as play exclusive metaverse games.
Jawad Ashraf, chief executive and co-founder of Virtua, said: "The metaverse presents a unique opportunity for future generations in digital real estate. Over the last couple of years the interest in owning digital land has increased considerably and just like property in the physical space, owning real estate in the metaverse is all about location, location, location.
"With high-profile celebrities building their own residences in the metaverse, fans are clamoring to 'live' near them, and our data shows that 47% of Gen Zers think purchasing digital land would enable them to live closer to, or within, like-minded communities."
The data reveals that the younger generations with an opinion are the most eager to purchase digital property, with nearly four in 10 (39%) Gen Zers, and 42% of millennials, stating they feel ready to enter the metaverse, compared to just 7% of those over the age of 55.
Dr Janice Denegri-Knott, professor in consumer culture & behavior at Bournemouth University said: "Digital real estate provides an opportunity to experience the process of acquiring, developing and living in a beautiful and bespoke space, albeit in the virtual world. A big selling point of the metaverse is the ability to shape our self-ideals. Digital experiences like these allow for the actualization of these ideals by providing a wider range of opportunities to explore our dreams and ambitions - in this case a chance to create a "dream home"."
This data follows research conducted by Virtua that looked at owning digital items in the metaverse. The study found that the majority (70%) of Brits would rather own digital items than stream them, while 34% of all respondents think buying digital items would be a good investment.