The Andalucian government – covering the south of Spain – is scrapping a tax which wealthy residents and non-resident homeowners in the region must pay on their worldwide assets. 
Andalucian regional president Juanma Moreno announced that wealthy residents and non-residents (second home-owners in the region) will no longer have to pay el impuesto de patrimonio, as wealth tax is called in Spanish.
Spanish nationals and foreigners who reside in the southern Spanish region or have a second home there, and whose worldwide assets are above €700,000, will receive a 100% tax deduction on said wealth tax.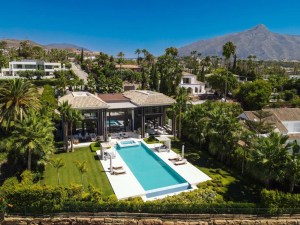 The regional governments of the country's 17 autonomous communities have the freedom to introduce tax deductions and asset exemptions as they see fit, but up to now the only region in which the wealth tax was non-existent was Madrid.
Arjen Spittael, sales and listings nanager at Lucas Fox Marbella, said: "This wealth tax has been a particularly negative thing for high net-worth buyers investing in exclusive properties. Indeed, we already know of some who were planning to sell their properties in Spain because of the high wealth tax.
"This should be a major incentive to buyers for high value properties. Although this initiative reduces revenue for the regional government in the short term, it will attract more home and business owners to Andalucía. They will not have to pay wealth tax anymore, but will be taxed on their income, as standard. Those income taxes should secure Andalucía more investment in the long run, than keeping the wealth tax. Also, this will hopefully attract more business owners setting up their businesses here, which in turn will pump money into the economy while creating new jobs.  It's a win win!"
Prior to the wealth tax,  residents and non-residents with worldwide assets surpassing €700,000, would have to pay between 0.2% and 2.5% on any amount above this threshold. For example, if a person's worldwide assets added up to €750,000, they would pay 0.2% tax on €50,000.
Around 20,000 people in Andalucía paid wealth tax in 2021. It is estimated that the scrapping of wealth tax will attract approximately 7,000 new high-earning tax contributors to Andalucía.