Allsop has released its September residential and commercial auction catalogues, offering landlords a combined total of 488 investment opportunities across the UK.
There are a number of high number of high-value lots, with more than 30 residential and 71 commercial investments guided at or above £1m. A total of 11 properties within the commercial catalogue and 10 within the residential one are guided at or above £2m.
Of the 230 commercial lots, 82 are located in London and the South East, with the rest spread across the country, offering buyers national investment opportunities. Of the 258 lots listed in this month's residential catalogue, 173 are located in the capital and the South East.
Richard Adamson, partner and residential auctioneer at Allsop, said: "We've been looking forward to unveiling our bumper September residential auction catalogue – the biggest it's been since December 2021 – as we know thousands of buyers are currently on the lookout for well-priced investment opportunities that would help them safeguard their cash against inflation.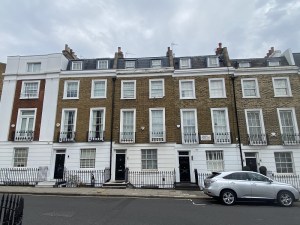 "Property remains among the most sought-after investment classes in the UK due to its proven ability to hold value even in the most challenging of times."
Residential auction highlights include:
George Walker, partner and commercial auctioneer at Allsop, said: "The size of our September catalogue is a testament to our ability to get transactions done by matching buyers and sellers with an auction contract to sign.
"Given our wide buyer base, we're thrilled to be able to present them with an even greater variety of options: this month, we're offering a larger than usual number of high -value lots whose combined guide prices exceed £175m.
"In addition, we're providing potential buyers with the chance to buy into dozens of properties which were previously bundled up into portfolios and weren't available for purchase on an individual basis. Our September sale will provide an interesting opportunity to gauge market sentiment in a fast-changing economic environment."
Commercial auction highlights include:
Lot 105

Lot 105 in Sittingbourne - an industrial estate comprising 26 units over 33,895 sq ft. (total gross rent: £342,802 p.a.), guided at £4.75m - £5m (7.2% GIY)

An industrial portfolio (nationwide) -  a portfolio of 15 industrial, trade counter and retail warehouse estates, with rental income ranging from £95,650 p.a. to £342,802 p.a. Guide prices range from £750,000+ to £4.75 - £5m
Medivet Portfolio - comprises 21 veterinary surgeries let to Medivet (majority located in London and the South East). Some of the properties feature residential units/ offer residential development opportunities. Guide prices range from £125,000 to £2M - £2.15M
Boots Portfolio (nationwide) - a portfolio of 20 pharmacies, let to Boots UK Limited (lease terms range from 3 to 10 years). Guide prices range from £110,000 to £2.6m+
Allsop's next commercial auction will take place on 20 September, followed by the residential auction on 22 September. Both auctions will take place virtually.