The Labour Party plans to create a private renters' charter to hand tenants more powers if elected.
The charter will include the right for renters to have pets, make reasonable alterations to a property, and introduce a four month notice period for landlords.
Labour also pledged to create a national register of landlords, examine schemes to make tenancy deposits more portable, and unveil a legally binding decent homes standard.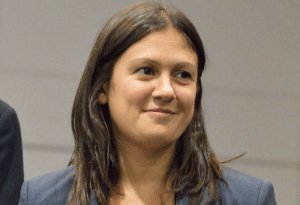 The announcements came from Lisa Nandy, shadow communities secretary.
She said: "For private renters we will tilt the balance of power back to you through a powerful new renters' charter and a new decent homes standard – written into law.
"Because security in your home, the right to make your home your own, and most of all the right to live in a home that isn't cold, mouldy, damp and unfit for human habitation, is a fundamental right."
However landlord group the National Residential Landlords Association is unhappy with the announcement, especially as there's a feeling the balance of power is already being tilted in favour of the tenants with the plans unveiled in the government's Renters Reform White Paper.
Ben Beadle, chief executive of the National Residential Landlords Association, said: "It is depressing that the Labour Party is once again demonising all landlords. The vast majority do a good job, providing a fifth of all housing in the country. That is why private tenants are more likely to be satisfied with their accommodation than those in the social rented sector.
"The combined effects of what Labour is proposing, in particular essentially making rent payments an optional extra, will seriously damage confidence and with it, the supply of homes to rent when demand is already high. Tenants will suffer in the long run."
Labour also pledged to boost council housing stock, making it the second biggest tenure ahead of the private renterd sector.
Beadle added: "The reality is that promises of new social housing at some distant point in the future will do nothing to help renters struggling today."