The government has unveiled plans to introduce regional "investment zones" where stamp duty will be abolished, employment taxes will be slashed and planning rules will be loosened.
Workers living near businesses in the regions could see their income taxes and national insurance reduced.
Planning changes being considered include restrictions on height limits, requirements on affordable housing as well as environmental rules.
The policy was announced as part of the government's 'mini-budget' of tax cuts on Friday.
Mike Derbyshire, head of planning at Bidwells, said: "While we're pleased to see the Government commit to sweeping reforms of the planning system as part of the PM's 'investment zones' policy, accelerated measures that translate these proposals into much needed legislation will be vital. This isn't the time for dither or delay.
"In areas like the Oxford-Cambridge Arc - an economic engine that is responsible for seven percent of England's total output - a lack of development is threatening to place a lid on the region's huge potential.
"Cambridge, home to the likes of AstraZeneca and Apple, has no available lab space left despite a two million sq. ft demand according to our own research, meaning the unicorns of tomorrow are being locked out of the market and will inevitably fail to scale - in turn denting opportunities to commercialise drug and treatment discovery.
"Unspecific and outdated planning laws, which are restricting the supply of purpose-built life science space, have led to lab rents rocketing to historic highs in Oxford and Cambridge as companies vie for limited space. That's pricing innovative firms out of a market that should be thriving.
"To free up our fastest growing towns and cities, like Oxford and Cambridge, the government must consider development risks stunting their growth. That means reviewing the purpose of the Green Belt and championing opportunity areas for life sciences and technological advancement. Only then can the UK become a global exporter of innovation."
The government is talking to 38 local authorities in England about the plans, while 24 sites are earmarked as prospects.
These include industrial areas around existing car plants in Ellesmere Port and Sunderland, airports at Teesside and Newquay, as well as sites at Coventry and Somerset are hoping to attract investments in 'gigafactories' to make car batteries.
Alistair Watson, partner and UK head of planning & environment at law firm Taylor Wessing, said: "Undoubtedly we do need planning law and policy reform, and we have been promised it for some time. Today's announcement on Investment Zones is good news, and we need more. What else? We need to see urgently, next week, the proposals to unpick planning restrictions, speed up processes, and the release of publicly owned land. Yes to all of those too. We all have our pet hates and our wants and needs– does Government understand what ours are?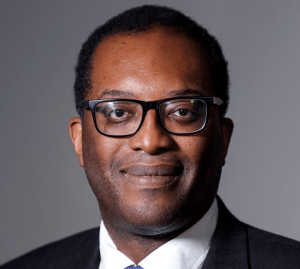 "Investment Zones are the 2022 version of a 1980s classic from the then secretary of state and now Lord Heseltine with his vision of and delivery of Enterprise Zones. Government – whether central or local or both – lays the ground work by way of reform to make development easier and the private sector steps in to provide development for growth.
"Much more progress and reform is needed as the pandemic, Brexit, and any imminent recession does not mean that the need for development of land, new buildings and green infrastructure is any less urgent.
"So, what next? This new government needs also to understand that the previous government did not deliver on its own manifesto pledge of more sustainable development; it failed. In explaining that it wants that sustainable development to be considered appropriately at a local level, this government has to remind itself that interventions into the planning system by way of Call-In decisions have been extremely unwelcome – government itself has stopped development – and have been contrary to allowing local decisions to be made locally."
Trevor Morriss, principal at architecture studio SPPARC, said: "The introduction of investment zones with more flexible rules to support planning and development is a positive indication that the government wants to get Britain building, however, we desperately need consistency in policy and approach to ensure delivery."
"Over the last 12 years we've had 13 housing ministers. This is the fourth in 2022. New legislation like the Levelling Up Bill has fallen off the statute books faster than the time it takes to receive permission for new development.
"The revolving door of new decision-makers and doubt that casts on promises of change is damaging to our economic growth and long-term prosperity — so we must see the government act swiftly to deliver in the months ahead to fulfil the much needed outcome."