Epping Forest in Essex is tipped to be the nation's next house price hotspot based on the area apparently underperforming during the pandemic but recently gaining momentum, research by estate agent comparison site GetAgent.co.uk has found.
The area saw price growth of 7.6% in the past year, which GetAgent.co.uk reckons is a sign of things to come.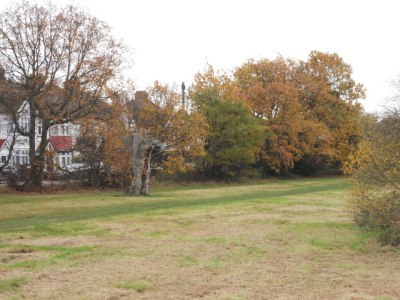 Inverclyde in Scotland has also seen one of the strongest annual performances, with house prices climbing 7.4% annually, along with Rutland (7.1%), Woking, Surrey, (6.5%) and Copeland, Cumbria (5.9%).
Other areas that have largely underperformed throughout the pandemic but have seen above average levels of annual house price growth include Sevenoaks, Kent, (5.8%), North Hertfordshire (5.7%), West Devon (5.4%), Hackney, London, (5.4%) and Exeter, Devon (5.2%).
, co-founder and chief executive of GetAgent.co.uk, said: "We've seen a phenomenal rate of house price growth since the start of the pandemic and this is yet to subside, although we are now seeing signs that the market is starting to return to normality.
"Of course, not everywhere has benefited to the same extent and there are a whole host of areas that have really underperformed during the recent housing market boom.
"However, over the last year, we're now seeing signs that some of these under performers are ascending through the ranks to post some very strong rates of annual house price growth while the rest of the market has shifted down a gear or two.
"These are the ones to watch, as these local markets simply haven't overinflated to the same degree and so there is plenty of potential for house prices to climb while the rest of the market moves at a far more measured pace."
The research shows that since the start of the pandemic (Jan 2020), UK house prices have climbed by a huge 23.5%.
Some 208 local authorities have failed to meet this national benchmark and are therefore seen as having underperformed during the pandemic property market boom.
Over the last year the average UK house price has increased by just 2.2%, which is a considerably lower rate of growth when compared to the wider pandemic period.