Ryan Bembridge is editor of Property Investor Post
It's only been a few working days since the government's mini-budget hit the financial markets like a bad stink, which makes you wonder whether there will be any backtracking on any of the policies that were announced.
I commented last week that this government appeared to be treating tax cuts like some kind of cure-all, so I hope the reaction from the financial markets has been something of a wakeup call that charging less tax isn't always good for the economy. The knock-on effects to the announcements so far are spiralling mortgage costs and a weak pound, which are hardly going to stimulate growth.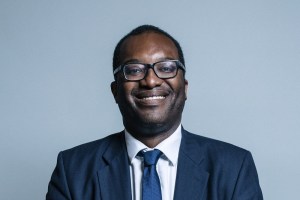 While I wasn't keen on the stamp duty change, what I didn't expect is that policy would end up being one of the most reasonable changes, amongst a number of baffling tax cuts. Indeed, upping the minimum stamp duty threshold to £250,000 does make some sense when you consider that house prices have rocketed up in recent years. The fact that it's a permanent tax change also means it will have less of a boom-bust effect compared to other stamp duty changes in recent years, like Rishi Sunak's 'stamp duty holiday'.
No, for my money the changes that are spooking the markets most are the ones that disproportionately benefit the rich – namely cutting the 45% rate of income tax for those earning over £150,000 and scrapping bankers' bonuses. These changes are funded by more borrowing, and they hand more cash to the richest in society. In a climate where people are struggling with their energy bills this is not only a PR disaster, it makes little economic sense. Handing the richest more money won't grow the economy, it's just more cash that will be sat in people's bank accounts, in many cases offshore. It was already a strange move not to help the neediest with their energy bills, instead going for a blanket reduction that will cost billions, as well not charging a windfall tax on energy firms that are making a killing in the current climate.
Regardless of your political position, having the gap between the richest and poorest widen is a problem. As a landlord don't you hate it if tenants don't pay the rent? Well, what if more of them can't pay the rent because they're on the breadline?
EDITOR VIEW: Liz Truss's stamp duty cut symptomatic of a government short on ideas
At the very least the Chancellor Kwasi Kwarteng and Prime Minister Liz Truss need to do some soul searching, or they won't last very long in office. Being rebuked by the International Monetary Fund (IMF) is embarrassing, and there's already been reports of Tory backbenchers ordering Truss to sack Kwarteng, the latter of which could be the scapegoat for the pair's financial policies.
I'm hopeful they will roll back some of the changes, like the 45% income tax rate one, which seems to have sent global markets the message that the government financially doesn't know what it's doing. The hope is the government will take stock of the visceral reaction and go for stability, rather than more tax cuts. That way the Bank of England won't have to take drastic measures, like rapidly increasing interest rates in a bid to shore up the value of the pound, which would have an adverse impact on property investment in the coming years.