Today Halifax withdraw fee paying mortgages, following the likes of Virgin Money and Skipton who withdrew their mortgage products. Sarah Coles, senior personal finance analyst at Hargreaves Lansdown, explores why these changes are taking place.
Major mortgage players are hauling in the sails after the wind changed. The dramatic overnight hike in market expectations of future rates has ramped up the cost of doing business, and lenders are taking a break to reassess and reprice.
Why?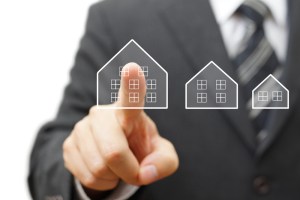 Fixed rate mortgages don't just depend on the rate today, they also depend on rate expectations. The key for the mortgage market is gilt yields. When rates rise, gilt yields also rise, and these feed through into the swap rates that drive the fixed rate market.
The dramatic fall in the pound on Monday led to fears of inflation – because the price of anything that's imported will rise. As a result, it led to expectations that the Bank of England would hike rates to try to bring it back down again. For a while yesterday, there were expectations of a swift emergency rate rise. Traders then started pricing in a series of rate rises to 6% - bolstered by a statement from the Bank that it would be bold in its efforts to bring inflation back down to the 2% target.
What does it mean for you?
For anyone coming to the end of a fixed rate mortgage, or hoping to buy, this means fewer mortgages to choose from, and that rates will be rising. Someone who fixed for 2% two years ago could be looking at a remortgage rate at 5% by next week. If they had a £200,000 mortgage over 25 years, that's a rise in monthly payments from £848 to £1,169 – or £321. That's a huge amount of extra money to have to find each month on top of everything else.
If you have six months or less to run on a fixed rate mortgage it's worth shopping around for a new rate, because you can lock in a deal up to six months in advance and protect yourself from rises. Given the market turmoil, you may want to talk to a mortgage broker who is across the market and can track down the best rates.
More of the technical detail – in case it helps
When rates rise, gilts become comparatively unattractive, so their price falls. The income you get on a gilt is fixed, so when the price falls the yield rises - because the yield is an expression of how much income you get compared to how much you paid to buy it.
Gilt yields then feed through into swap rates. The swaps we're talking about here are when institutions swap a variable rate for a fixed one (which they need to do if they're going to offer a fixed rate mortgage). If there are expectations of higher gilt yields in future, the institution offering the fixed rate will demand a higher rate in order take on the risk of rising gilt yields – so fixed rates get more expensive.